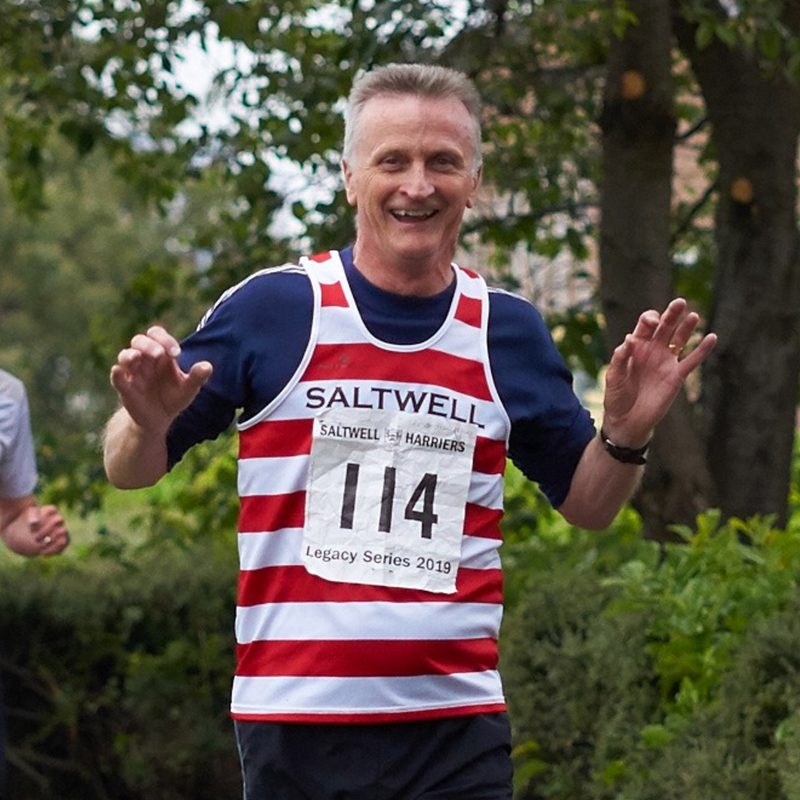 "I have been a member of Saltwell Harriers since the mid 1990's. Held various committee posts, currently Chairman.
"I essentially like all types of running but particularly races that get me into the countryside either off road or on quiet countryside roads. Fell running is probably my favourite, I'm not brilliant at it but I love being in the hills.
"Within my running I've covered alsorts of distances including mountain marathons also completed lots of road marathons. My favourite road distance is probably the half marathon because you can really give it a go. I find the hardest distance is the marathon as you have to train hard and then pace yourself during the race curbing the urge just to go for it.
"I like being in Saltwell Harriers because it brings me together with like minded people and given friendships that I will treasure for a lifetime."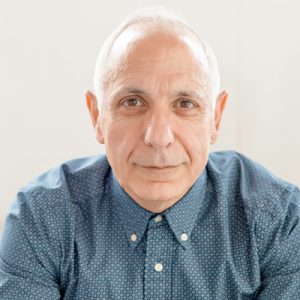 Paul Rea
Vice Chair and Coach
Paul joined the Saltwell Harriers around 2008 but has been running since the early 80s. He coaches Group 1 on a Tuesday and lead mixed ability sessions on Thursday evenings.
"I get a real buzz from seeing our members exceed their expectations."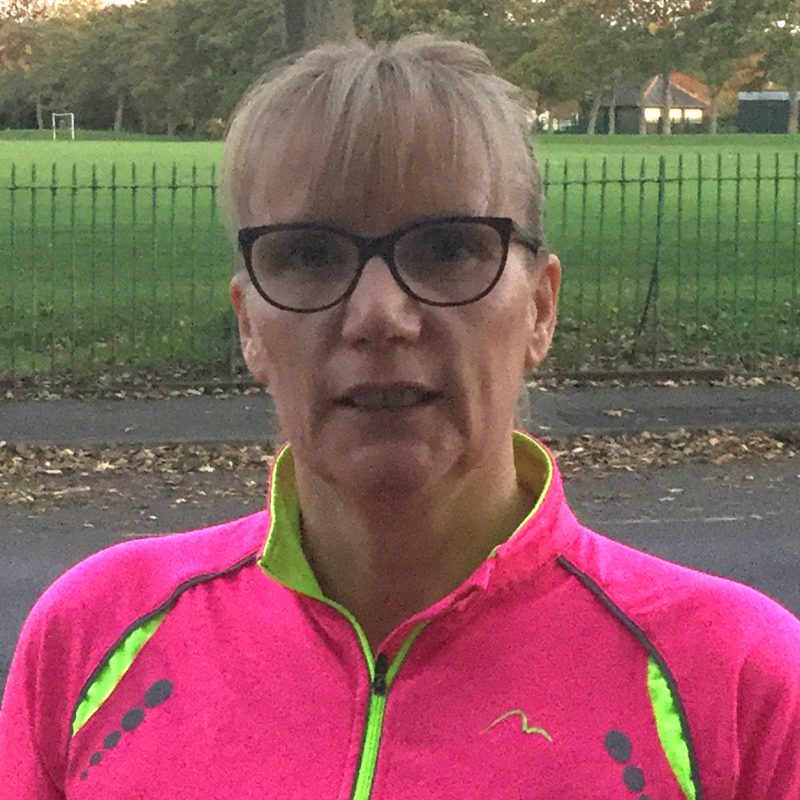 Gillian Donaldson
Club Secretary
I have been a member of Saltwell Harrier since 2004, being involved with the committee in various roles from Ladies Captain to Vice Chair, since 2008. I qualified as a LIRF in 2008, being instrumental in setting up a beginners group in 2010 – one of my most proudest achievements within the club. I currently cover groups three, four and five – helping the group coaches.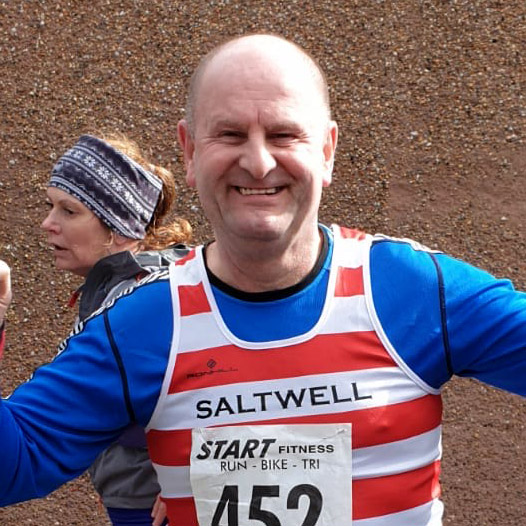 Graham Harrison
Club Treasurer
One of the legendary member of Saltwell Harriers.
'Harra' is on the coaching staff and committee, and the only person you can get a club vest off!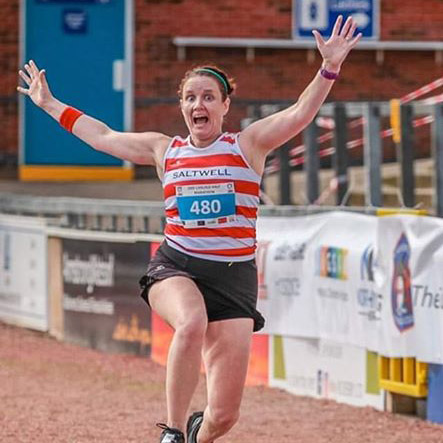 Julie Schneider
Social Secretary
Julie runs in Group 4, she prefers half marathons and hates getting up in the morning!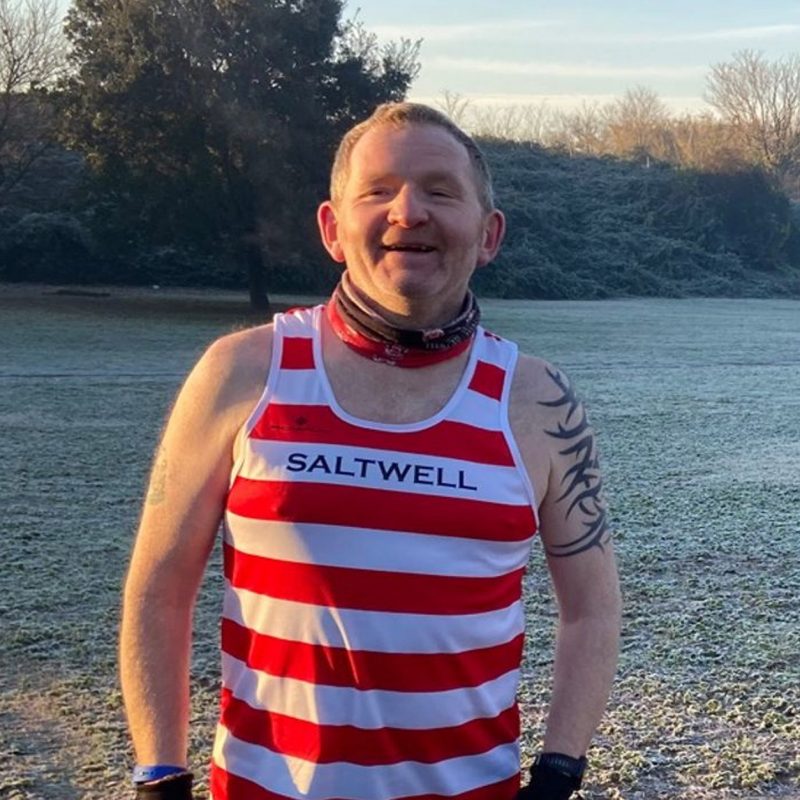 Ian Swanston
Men's Captain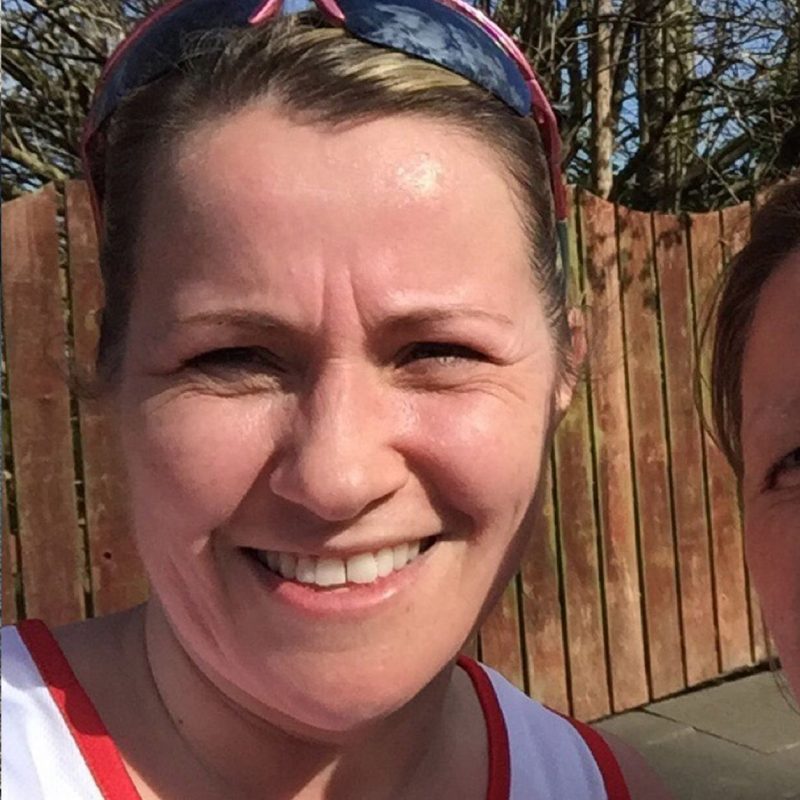 Nicola Shaverin
Ladies' Captain
Joined Saltwell Harriers in 2013 to become a better runner. Loves nothing more than representing the club with pride. After having ran 5 marathons, favourite distance has to be a half marathon although I do love a 10km.
"You finish a race hating it, do it again to make sure you really do!"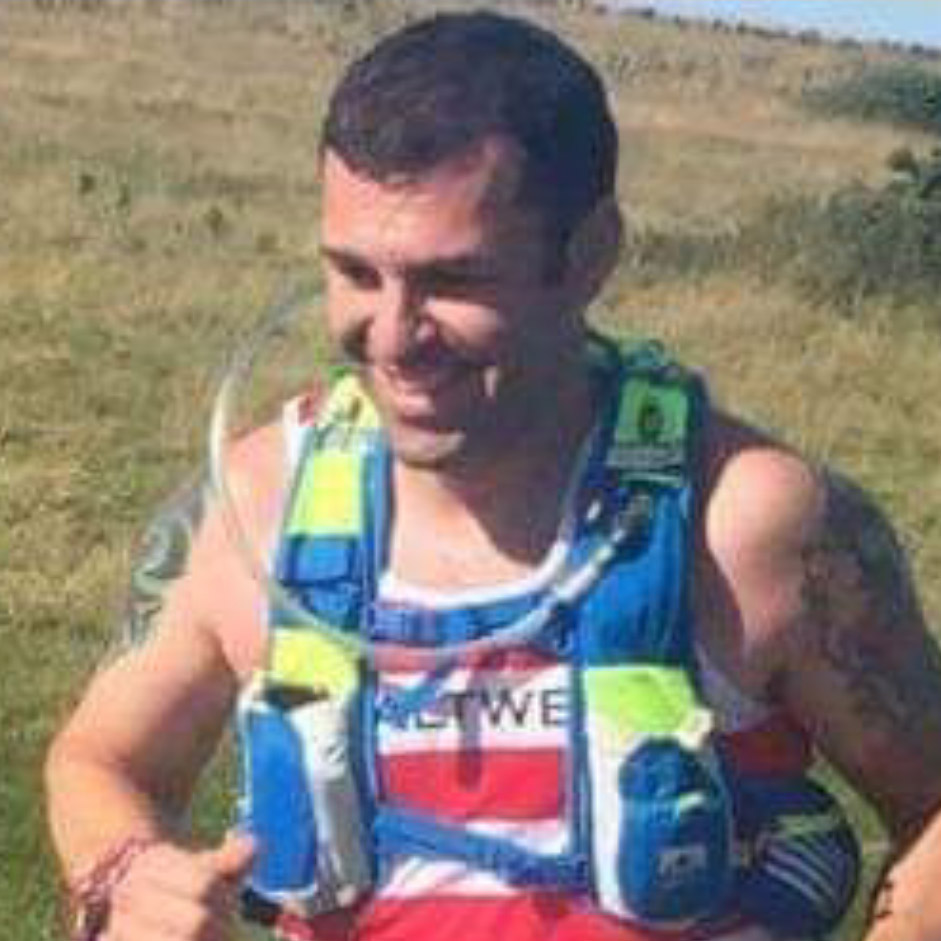 Rob Masson
Vice Men's Captain and LIRF
Joined Saltwell January 2016. Rob currently runs and assists with sessions in Groups 2 and 3. Loves getting off road and trail running.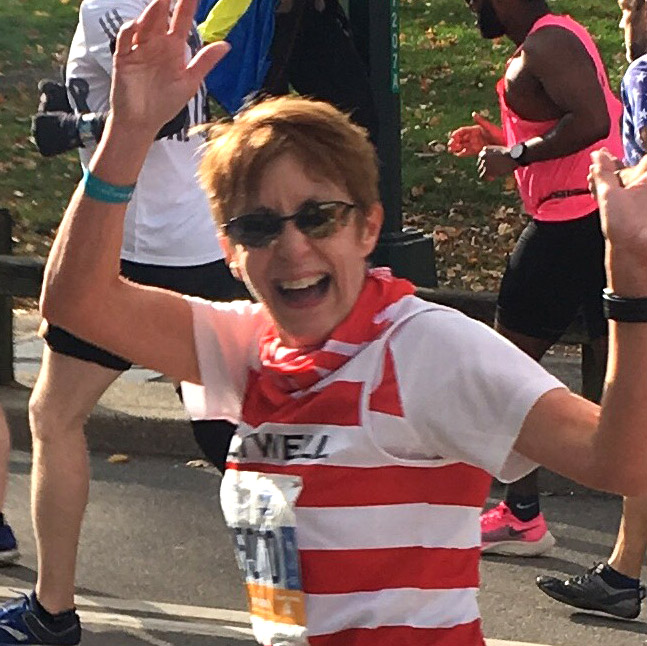 Jacqui Candlish
Ladies' Vice Captain and LIRF
Joined Saltwell In 2013 and the coaching team in 2016, usually runs out Group 3.
Her forte is the marathon distance, always under four hours, not bad for an old bird.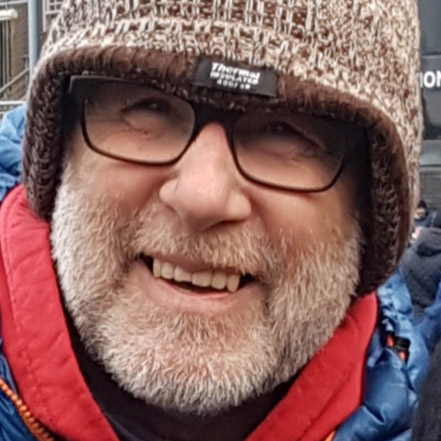 "I have been a Saltwell Harrier since the late 1980s and one of the few true old dinosaurs of the club. Should run from Group 2!"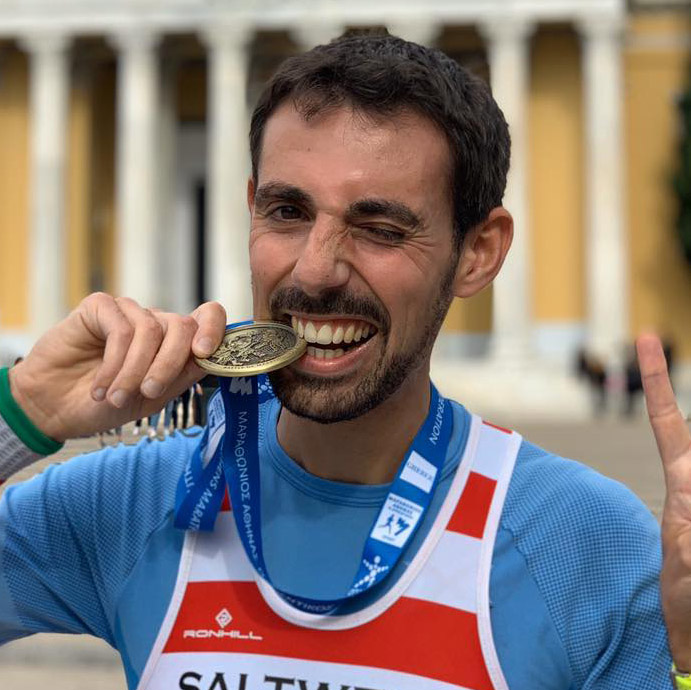 Riccardo Antico
Handicapper
Ricco joined Saltwell Harriers in 2016 and runs in Group 1. He has been the club handicapper since 2018.
"I love half marathons and marathons and am arguably the best looking runner in Group 1."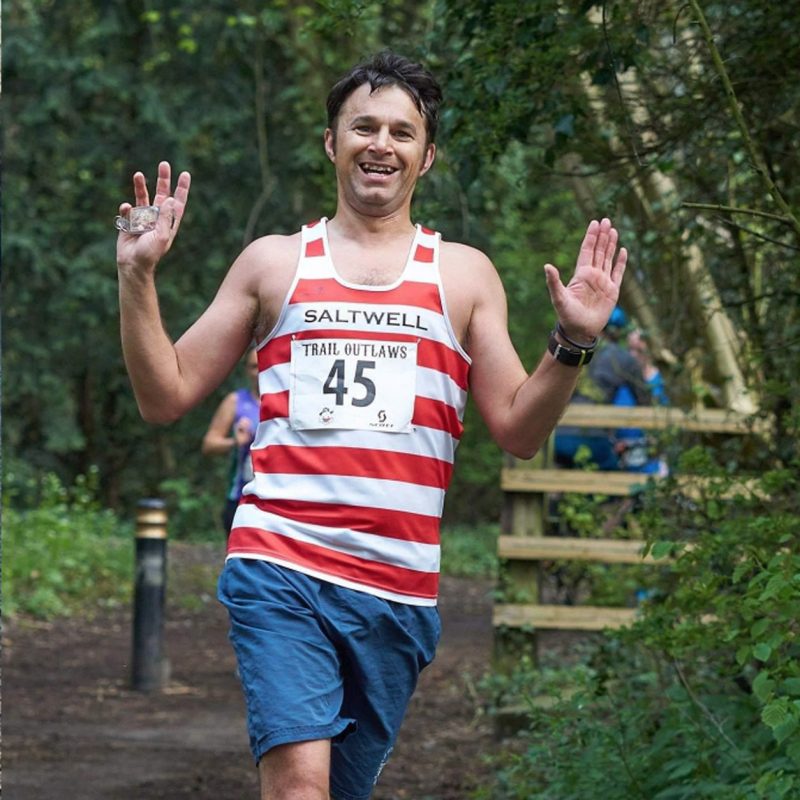 Paul Blackett
Vice-Handicapper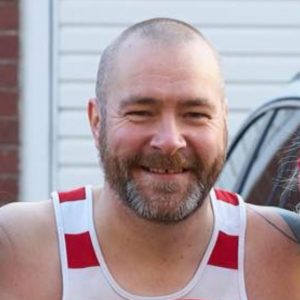 Phil Robertson
Welfare Officer and Coach
Phil joined Saltwell Harriers in 2014 and he's been leading sessions in Groups 3-5 since 2016. In 2019 he qualified as a coach.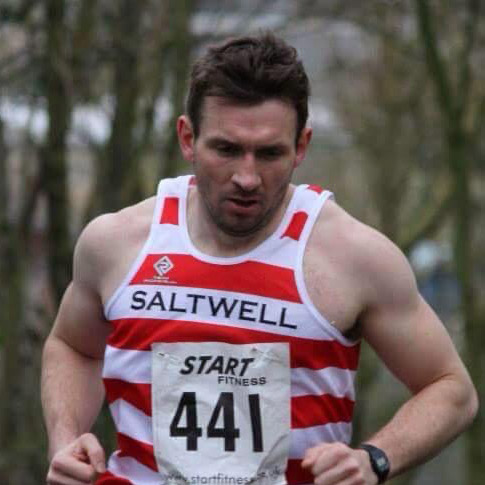 Graham Stephenson
Welfare Officer and LIRF
Loves a tempo run and a bit of endurance stuff. More of a Diesel engine than a locomotive and behind his tough exterior there is a caring side. He really is our own Ironman.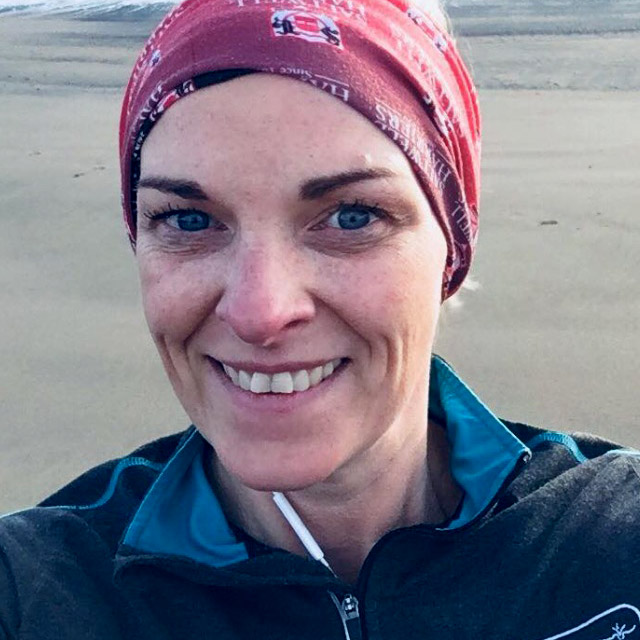 Sam Robertson
Welfare Officer
Sam joined Saltwell Harriers in 2013. She currently runs in Group 5 but is looking forward to improving, now that she's back from a series of injuries.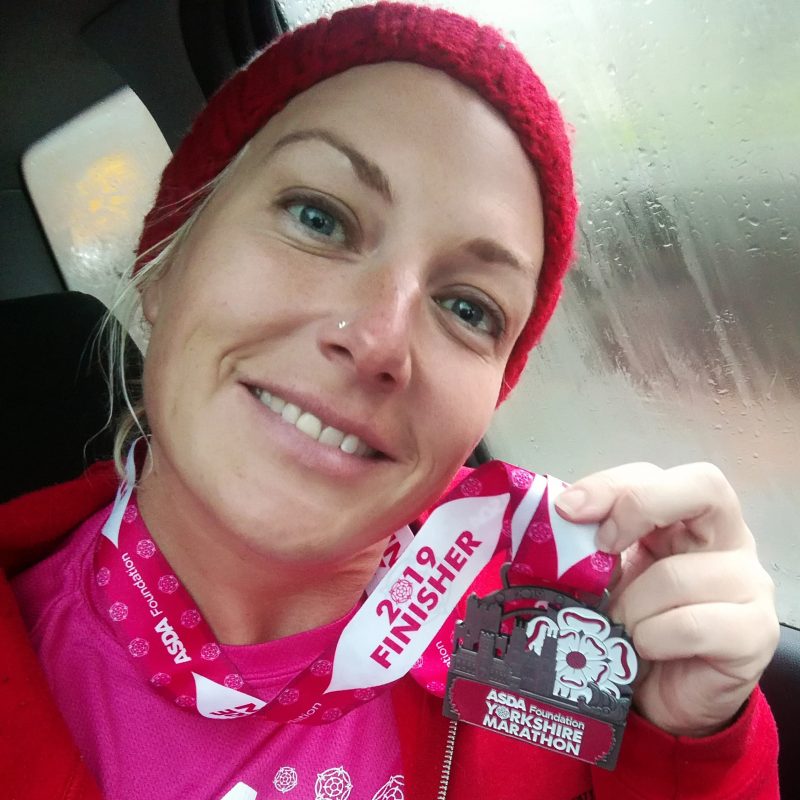 Amy Moyer
Welfare Officer
"My role is to promote good physical and mental health within club. I am available to offer support, or direct you to a resource where this can be found."