Robs Ill Fated Paddy Buckley Round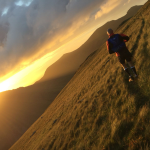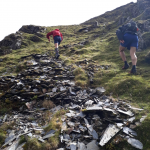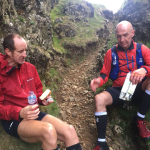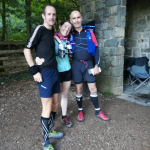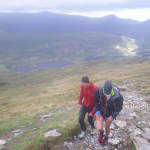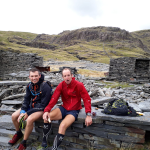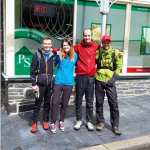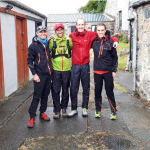 Even before I had completed my Bob Graham Round last year I had decided that my next big challenge was going to be a Paddy Buckley Round. It is similar in terms of ascent and distance but widely considered much tougher because of the roughness of the terrain and lack of trods/footpaths.

Given the reccying
Bob Graham Round Report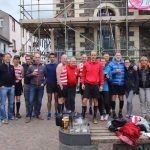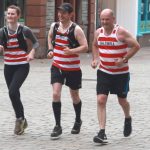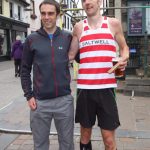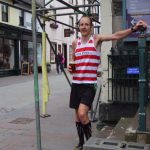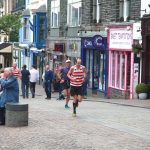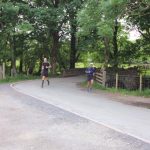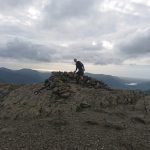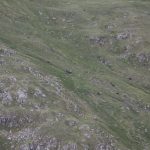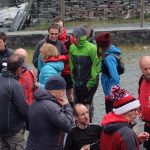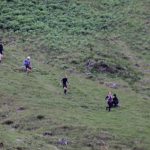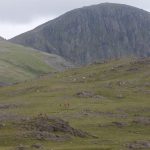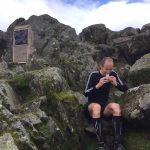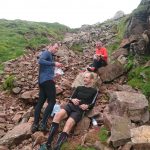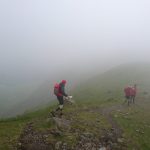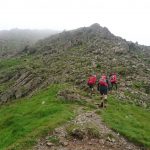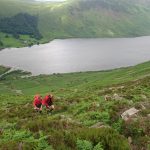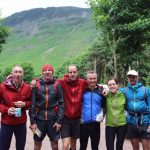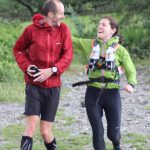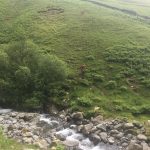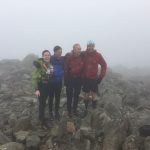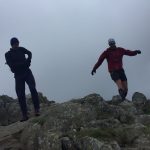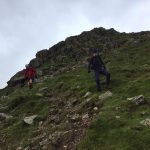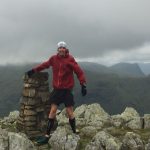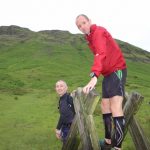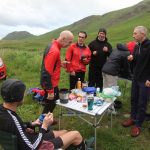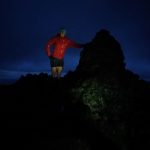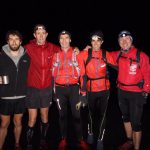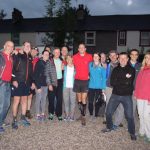 Well all good things must come to an end and my Bob Graham journey came to an end when I climbed the stairs and touched the door of the Moot Hall in Keswick at 7:19pm Saturday 24th June.

It was the culmination of 7 months of training and around 5 years of planning, procrastinating, talking
Bob Graham Round Blog 8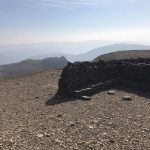 This is my final blog post before my round on Friday.

In my first blog I outlined the 4 main concerns I had so now seems like a good time to revisit them:

Conditions on the day
Still a concern, but during my training I've ran in gale force winds, torrential rain and horizontal snow/sleet, mist, knee
Bob Graham Round Blog 7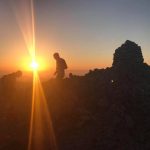 It seems fitting to base this blog post on Iain's successful round on 27th/28th May.

I drove over to the Lakes on the Friday afternoon and arrived at Denton House where we were all staying at around 7-30pm. We walked to Weatherspoon's to have some food and met Bob who had left his car at
Bob Graham Round Blog 6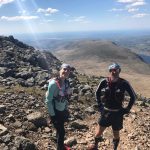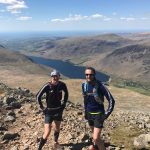 Well it's been so long since my last post I'm not sure where to begin.

I'll start with some negatives, mainly injury related. I've had a few problems – firstly my right thigh popped during the Rising Sun parkrun which made it difficult to walk nevermind run so a week out there and a trip
Bob Graham Blog Post 5 including Kielder Dark Skies 26.5 Race Report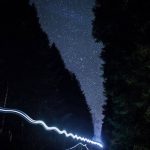 So it's now the beginning of April which means the start of spring which should mean better weather. I think that message has been lost somewhere along the way or I've just been unlucky in the times I've been out as its mostly been horrendous.

Looking on the bright side I guess its good mental
Bob Graham Round Blog 4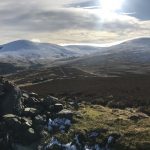 I'd love to say that since my last post that all my niggles have gone and I'm able to fully commit myself to getting back into training but unfortunately it hasn't quite worked out that way.
My Asthma test came back negative and my chest pain is almost gone. I haven't had any
Bob Graham Round Blog 3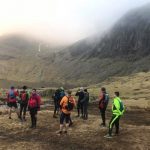 Well Rohan Keaton reckons that life is a rollercoaster and it certainly feels like that at the minute. The past few months have been a combination of having some decent races and runs but at the same time fighting off ailments left right and centre.

I ran 1-17 the brass monkey but to be honest
Bob Graham Round Blog 2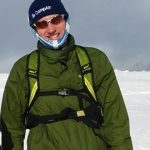 So it's finally 2017 and the countdown has begun, 24 weeks until the big day. Xmas and up to new year went pretty well, I was able to get up to the Cheviots, Roman Wall & Pennines as well as a few hilly runs round Beamish – around 120 miles & 20,000ft of ascent
Bob Graham Round Blog
Next year (2017) on 23rd June I will be 42.

Nothing particularly significant about that you may think, until a number of other factors are taken into consideration:

In June 1932 a Keswick guest-house owner named Bob Graham broke the Lakeland fell record by traversing 42 fells within a 24 hour period.
He was 42 when he