Galloway dark skies race report.
So as a bit of background… this one I didn't train for and I entered 3 days before the race. I had absolutely no goals, no idea what it would be like. I had limited knowledge of night running and really didn't know what I was entering. The day I entered the forecast for race
10k Road Race 2017

The date for this years Ronnie Walker 10k Road Race is Saturday 23rd December starting at 11.30am.

Entries are open now via the following link :

https://www.runbritain.com/RaceDetail.aspx?eventid=78bc0bc15f61&raceid=7ebd06c85e69&returnlink=https://www.runbritain.com/races?keyword=ronnie&distance=&region=&county=&profile=&surface=&awards=&entrants=&page=1&pagesize=8&gender=0&onlineentry=0&responseType=html
Cross Country Registration
Everyone please note that the closing date to be registered for the XC is Sunday 24th September. Those who have not paid their subs, spoken to Graham Harrison regarding the payment of subs and/or have not filled out their membership form will not be eligible to be registered for the XC.
Cross country training has also
Cross Country Season 2017/2-18
The cross country season is nearly upon us again – below are the dates/venues:

30th Sept – Wrekenton
8th Oct – Druridge Bay
28th Oct – Sherman Cup – Temple Park (S/Shields)
18th Nov – Aykley Heads, Durham
6th Jan – Herrington Country Park, Sunderland
10th Feb – Thornley Farm, Durham
3rd Mar – Alnwick Castle


Championship dates:
9th Dec – North Easterns –
Bob Graham Round Report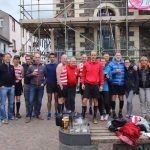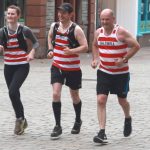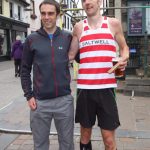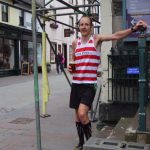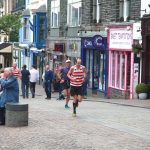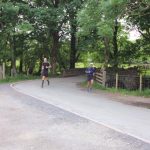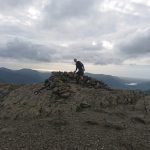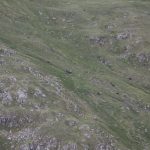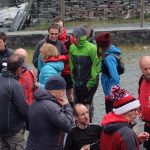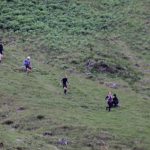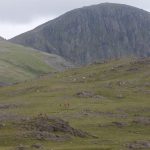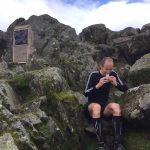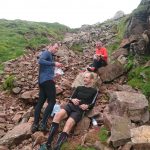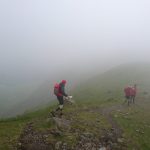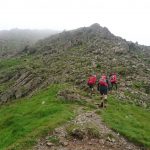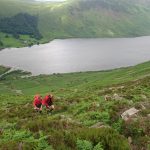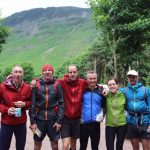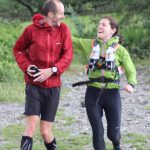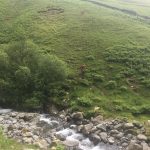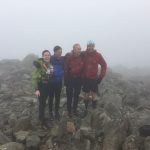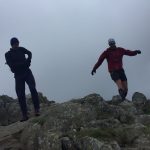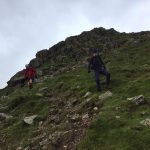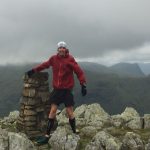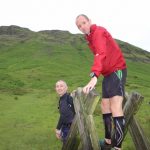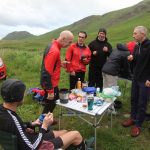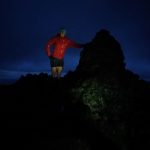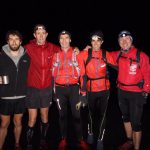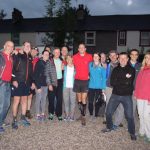 Well all good things must come to an end and my Bob Graham journey came to an end when I climbed the stairs and touched the door of the Moot Hall in Keswick at 7:19pm Saturday 24th June.

It was the culmination of 7 months of training and around 5 years of planning, procrastinating, talking
Scafell Pike race report
I entered this race on a whim. I was aware of how challenging it was likely to be as a running CV was required for entry to check you were capable of it. This was my third marathon. My first was Windermere, a hilly road race and my second was the St. Oswald's ultra, a
Saltwell Fell Race Results 2017
POSITION
NAME
CLUB
AGE CAT
TIME
1
LEE BENNETT
NFR
M45
45.52
2
PAUL LOWE
DARLINGTON HARRIERS
M SEN
46.07
3
ANDY GREEN
TYNEDALE HARRIERS
M50
46.25
4
CHRIS THAIN
HEATON
M SEN
46.50
5
CHRISTOPHER HENDERSON
U/A
M SEN
47.07
6
JAMES OSBORN
DFR
M SEN
47.10
7
DAVID BEST
BLACKHILL BOUNDERS
M40
47.14
8
PAUL BRONGER
DERWENT VALLEY RUNNING CLUB
M SEN
47.18
9
JAMES McELRUE
BLACKHILL BOUNDERS
M SEN
47.34
10
IAIN ARMSTRONG
SALTWELL HARRIERS
M SEN
47.40
11
PAUL HODGSON
DFR
M SEN
47.53
12
GEORGE COOPER
DFR
M SEN
48.22
13
ANDY BLACKETT
DFR
M SEN
51.49
14
JONATHAN HEANEY
NORTH SHIELDS POLY
M40
54.11
15
JONA AAL
U/A
M SEN
54.51
16
SCOTT WATSON
ELVET STRIDERS
M50
54.59
17
IAN McAUSLAN
HEATON HARRIERS
M SEN
55.05
18
IAN SUMLER-HUTCHINSON
CROOK AC
M50
55.08
19
STEPHEN COLLINS
BLACKHILL BOUNDERS
M SEN
55.30
20
JACK LEE
ELVET STRIDERS
M

Bob Graham Round Blog 8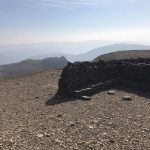 This is my final blog post before my round on Friday.

In my first blog I outlined the 4 main concerns I had so now seems like a good time to revisit them:

Conditions on the day
Still a concern, but during my training I've ran in gale force winds, torrential rain and horizontal snow/sleet, mist, knee
Saltwell Harriers Fell Race 2017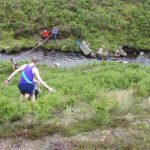 This will take place at 7:30 on Tuesday 4th July 2017.

The race is 5.6 miles with 984ft of ascent. £5 entry on the night

See http://fellrunner.org.uk/races.php?id=5000 for details on FRA website

Iains Bob Graham Report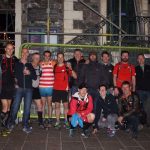 Bob Graham Round account – 26/27 May 2017
It is the Tuesday after I ran up the steps and touched the door of Keswick Moot Hall at 23:19 on Saturday 27 May 2017 to complete a Bob Graham Round and I don't think I have stopped smiling since.

For those that are not familiar the Bob
About us
Saltwell Harriers meet two days a week for up to three sessions. All sessions are led by running leaders. All sessions begin and end at the Gateshead Leisure Centre on Alexandra Road. Members have FREE USE of the brand new onsite showers and changing facilities
Links