Cross Country Registration
Everyone please note that the closing date to be registered for the XC is Sunday 24th September. Those who have not paid their subs, spoken to Graham Harrison regarding the payment of subs and/or have not filled out their membership form will not be eligible to be registered for the XC.
Cross country training has also
Cross Country Season 2017/2-18
The cross country season is nearly upon us again – below are the dates/venues:

30th Sept – Wrekenton
8th Oct – Druridge Bay
28th Oct – Sherman Cup – Temple Park (S/Shields)
18th Nov – Aykley Heads, Durham
6th Jan – Herrington Country Park, Sunderland
10th Feb – Thornley Farm, Durham
3rd Mar – Alnwick Castle


Championship dates:
9th Dec – North Easterns –
Cross Country Season
The club will soon need to enter runners for the North East Harrier League – the local cross country league, which includes entry in to 6 fixtures from October-April, and the one-off cup fixture, the Sherman Cup (Men) and Davidson Shield (Women). If you are new to cross country – there is some information up on our website
National XC Race Report 2016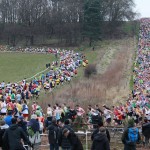 After Sergeant Harrisons dawn assault on Donington Park had been postponed to 0900 hours, the hoop army set off from the Wrekenton garrison and rumbled on down the A1 in convoy. Well kind of, Jim had already sped off in his new fancy piece of Swedish engineering and Satch had been back home to
Northern XC Race Report Blackburn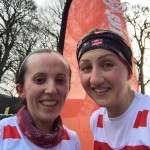 My first cross country race was at Tanfield back in September 2013, a beautiful sunny day and we all went to the pub afterwards and sat outside enjoying a drink. Afterwards I bought my first set of spikes having never done cross country before. Since then I have completed 14 cross country races
Durham Cathedral Relays 17/01/16 Race Report
The Durham Cathedral Relays are held at Durham cricket ground which sits alongside the River Wear in a picturesque Durham City location. The relays consisted of 3 legs with each leg running two of the 1.5km laps the course. Whilst the relays are a cross country event and the route was all on grass, the
Durham Cathedral Relays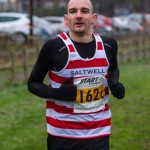 A big well done and thank you to all those who turned out for the Durham Cathedral Relays on a crisp and cold January Sunday! Full results available at http://www.durhamcityharriers.org.uk/events-fixtures/cathedral-relays/.

Alongside watching some amazing performances from some top runners of our region, Saltwell highlights included a brilliant internal race between the senior
Harrier League Fixture – Town Moor
Just to confirm that after an inspection of the Town Moor today it was decided to cancel the event this weekend. There is the possibility that it will be re-scheduled to 13 February – depending on a dry spell, so that the excess water can drain away – watch this space!
NEXC 2015 mens race report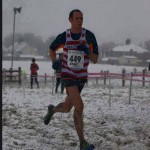 I didn't do this race last year as I didn't think I was good enough. So I decided to go and cheer on my fellow hoops but as I was standing in a cold field I got extremely jealous of the runners, so this year I was going to do it.
The race day started
North Eastern XC Champs 2015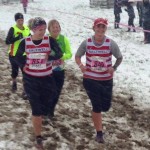 I deliberately avoided all things XC last year due to my dislike of mud, the cold and awful memories from my school days when I'd do anything to get out of it (fake notes you name it). This year however I felt like I'd be missing out on all the stories and the laughs