Saltwell Fell Race Results 2019
POSITION
NAME
CLUB
AGE CAT
TIME
1
ANDY BLACKETT
DURHAM FELL RUNNERS
MSEN
44.40
2
CALLUM HANSON
PUBSEY & BRAMLEY
MSEN
44.48
3
WILL CARTER
U/A
MU23
45.07
4
Read More >>
Fell Race Series 2019
The Saltwell Harriers Fell Race series for 2019.

Male competition
Lowest score from 4 races. One race from short, medium and long plus one other.

Female competition
Lowest score from any 4 races.

Please note many of the races have pre entry requirements and have a limit on the number of entrants. Chevy Chase fills up very quickly and
England's oldest road race attracts Olympians
This weekend's Ronnie Walker Saltwell 10k Road Race sees Olympic and Commonwealth Games representatives Aly Dixon and Sonia Samuels go head-to-head for the first time since they last locked horns in Australia in April.
On that occasion Samuels came out on top in the Commonwealth Games marathon where she finished in fifth place (2hr 36min
Ronnie Walker 10k Race 2018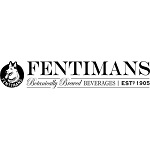 The Ronnie Walker 10k Saltwell Road Race will be held on Saturday 22nd December 2018 at 11.30 am. Enter here

List of registered runners as of 17th December

More info

This years race is kindly sponsored by Fentimans.

Robs Ill Fated Paddy Buckley Round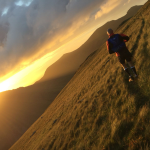 Even before I had completed my Bob Graham Round last year I had decided that my next big challenge was going to be a Paddy Buckley Round. It is similar in terms of ascent and distance but widely considered much tougher because of the roughness of the terrain and lack of trods/footpaths.

Given the reccying
Berlin Marathon Race Report
The Berlin Marathon

The build up

It's around 7am and the alarm goes off. Its Sunday the 16th September, Marathon day.

The previous night was spent frantically searching for somewhere that sold pasta for my breakfast. Weird I know but out of everything I've eat/tried pasta seems the best thing for me plus it served me well
Saltwell Fell Race Report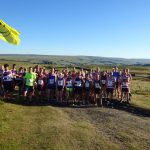 3rd July and the weather continues to be hot and sunny (it is summer after all) as 65 athletes line up for the Saltwell Fell Race, The dry weather meant that the route was the driest I have seen for many a year,

There was another sporting event on that evening (they won on penalties)

Lakeland 50 race report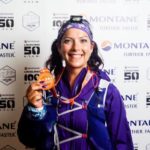 Trying to sum up my weekend at Lakeland 50 is extremely difficult, as there just aren't words that are expressive enough to describe some of the feelings and emotions I felt on my wonderful adventure.

I woke up that morning totally hyper, as Is usual on race day. Quick shower then into my race kit
Ian Hodgson Mountain Relays

The club have now entered 1 open team (mixed) into the Hodgson brothers relay on October 7th and as already mailed out the event is open to all members who have experience of mountain running and navigation.

To that end I am going across on Saturday September the 1st to recce parts of the route.

For
About us
Saltwell Harriers meet two days a week for up to three sessions. All sessions are led by running leaders. All sessions begin and end at the Gateshead Leisure Centre on Alexandra Road. Members have FREE USE of the brand new onsite showers and changing facilities
Links